UIA Training Course - Management, Marketing and Communication of a Small/Medium Law Firm, Paris
Publicado el 18/1/2016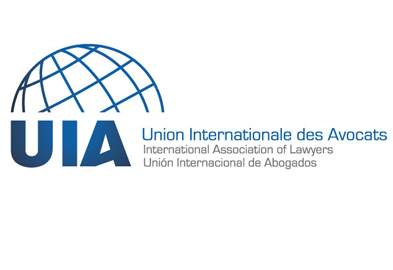 Management, Marketing and Communication of a Small/Medium Law Firm
During this training course, you will work on refreshing and revising your knowledge and skills in practical and relevant ways and give additional tips and techniques on applying these in order to help your law firm to achieve its vision, goals and objectives.
The course will be facilitated by two top expert trainers, Pippa Blakemore, BSc, PGCE (PEP Partnership LLP, United Kingdom) and Tiago Marreiros Moreira, President of the UIA Management of Law Firms Commission (Vieira de Almeida & Associados - Sociedade de Advogados, RL)
Find out more about this training session by downloading the complete programme or by consulting our website.
WHO SHOULD ATTEND?
- Practising lawyers or members of a small or medium sized law firm interested in developing and streamlining the management of his/her firm or own practice, or advising lawyers on these skills.
- Senior Partners, Managing partners, Heads of Departments, Office Managers, Practice Managers, Marketing Partners, Heads of Marketing, Team leaders, General Counsel.
ACCREDITATION OF THE COURSE – 13 hours of legal training
Every participant attending the entire two days of the Training Course will receive a "Certificate of participation" at the end of the Course that may be used for obtaining "Credits" for "Continuing Legal Education" - "Continuing Professional Development" purposes, depending on national rules. For more information, please contact the UIA Paris office.
WORKING LANGUAGE
The seminar will be held in English without simultaneous translation
HOW TO REGISTER?
Register online or fill out the registration form and send it back to the UIA by e-mail (uiacentre@uianet.org) or by fax.
FORWARD TO A COLLEAGUE?
If you have a colleague that might be interested in this Course, whether a member or a non-member of the UIA, may we suggest that you kindly forward this message to him or her. Thank you!
We look forward to welcoming you to Paris!
Kind regards
Verena MOLL
UIA Director of Legal Education & Training
Colette SURIN
UIA Events Co-ordinator - Seminars
©

Pajares & Asociados
-
C/ Paseo Independencia 21 , 1º Centro

,

50001
,
Zaragoza

,

España
-
(+34) 976 233 383
-
info@pajaresyasociados.com