Artificial intelligence revolutionizes law firms
Publicado el 21/10/2016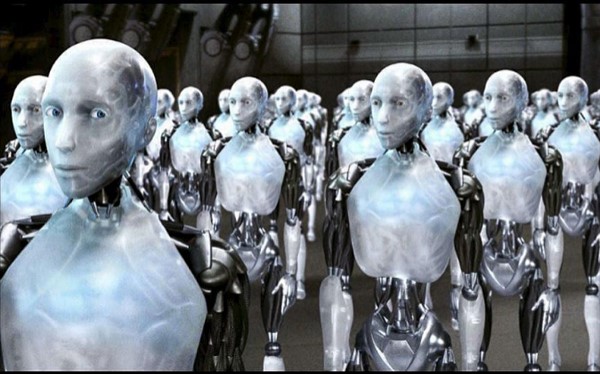 Increasing competition among law firms has made bet on artificial intelligence and machine learning to optimize customer relationships and their own internal management.
All humans have robots that help them perform daily tasks more efficiently and quickly. It is the science fiction film I, Robot, whose argument, however, is already beginning to realize in the legal sector.
After years in which all management gurus and only a small number of lawyers spoke of the need to support the legal work based on artificial intelligence solutions, now is a change in the business model focused on gaining competitiveness .
According to the survey Law Firms in Transition Survey, prepared by the legal consulting firm Altman Weil, the strategy being followed six out of ten US firms to increase efficiency is a firm commitment by different specific tools to allow lawyers to focus on tasks really add value. One more: 84% of these firms considers that the implementation of artificial intelligence is not a fad, but a strategic obligation. Science fiction has come to stay.
Model
To catch up, the big international law firms are signing agreements with large companies, start-ups and technology consultants, who are developing ad hoc tools for the legal sector.
Little by little, they are launching new projects, led mostly by professionals outside the legal world, who claim that the technology overcomes routine processes that until now occupy much of the hours, especially lawyers more junior.
One of the most powerful projects is that maintaining IBM and Dentons, which has resulted in Ross Intelligence, a tool developed by a group of students from the University of Toronto that allows lawyers to launch a question and receive a specific legal response. According to its creators, is not a new legal Google, as it does not offer a list of relevant documents or pages, but a concrete answer. This part of the burden of research work and documentation would be released and could be further adjusted the minutes that are passed to customers.
Allen & Overy, meanwhile, has reached an agreement with Deloitte to launch Margin Matrix. Following approval in recent months of different rules now require certain guarantees maintenance requirements, large banks have an enormous job ahead of contract review. This has prompted the signing of the Magic Circle to find a formula that would reduce the time to review all these documents.
Banking departments of law firms are not the only direct beneficiaries of the arrival of artificial intelligence to the legal sector. At DLA Piper area of ​​trade, another practice that are betting on this technology, has relied on Kira Systems to optimize the entire process of the diligence due to a tool that has already been proven in their areas of intellectual property or technology . This solution, which in 2015 participated in transactions worth more than 100,000 million euros, uses algorithms capable of analyzing contracts and all clauses in a few minutes.
Doubts
However, not all benefits in artificial intelligence, which has just served as a perfect excuse for those still reluctant law. In fact, there is still no legislation to protect the work and results of these mathematical formulas.
This lack of legislation, coupled with the risks arising from possible failures in the algorithms or problems cyberattacks could even lead to liability problems to law after recent changes in the Criminal Code itself.
©

Pajares & Asociados
-
C/ Paseo Independencia 21 , 1º Centro

,

50001
,
Zaragoza

,

España
-
(+34) 976 233 383
-
info@pajaresyasociados.com