Can I donate vacation days in solidarity?
Publicado el 22/1/2016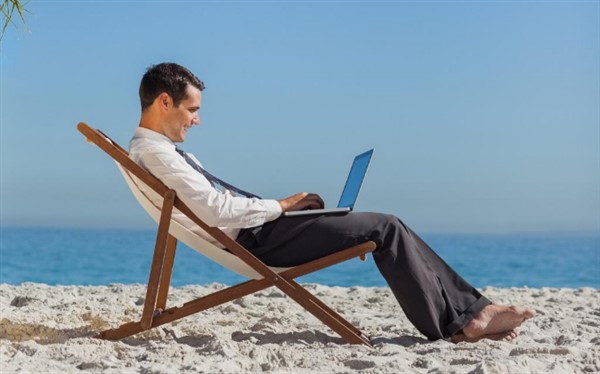 In France, workers have given 350 days to free a fellow with a daughter suffering from cancer thanks to a recent legal reform. The Spanish legislation does not provide this particular case.
Some workers in a glass factory in France have decided to donate a total of 350 days of vacation a mate with a daughter suffering from cancer, so you can take care of. This measure, which is possible in the Gallic country for the adoption of a recent legal reform in this regard, raising questions as to whether a similar situation would be accommodated in the current Spanish legal framework of industrial relations.
For the Gallic country, this act of altruism is working under the French law by a law dated May 9, 2014, allowing days off to give parents of children who are seriously ill.
Specifically, the French legislation admits that an employee may, at his request, according to the company, anonymously and without compensation, give up their days off in favor of another company worker who needs these days to deal with a child younger than twenty years with an illness, a disability or who is a victim of a particularly serious accident that requires constant care and presence.
In addition, the law states that the recipient of these days is entitled to full salary during his absence, a time that should be treated as a period of effective service for determining the employee's rights with regard to seniority. He adds that the worker must retain the benefit of all the advantages he had acquired before the period of absence.
Yes, the legal text points out that you can only transfer the annual leave in excess of 24 working days. And this is where the French would coincide with the Spanish regulation.
What would happen in Spain?
In principle, in Spain, a worker who needs time to care for a child should benefit from reduced working hours or unpaid leave, both with loss of pay, says Cesar Navarro, a lawyer in the labor area of ​​Hogan Lovells.
The assignment of vacation days, says this expert, would be a more difficult course because "holiday entitlement is inalienable and can not be not even financially compensated (except if to extinguish the employment contract had accrued holidays not taken) ". Explain that even "in certain cases, such a measure would conflict with the prevention of occupational risks in relation to the worker needed rest." Therefore, "only if it could regulate the transfer of that excess vacation in certain cases, such as caring for children in the collective agreement application was provided for a longer period of vacation than the legal minimum of the Statute of Workers".
At this point coincides Rubén Agote, workplace partner of Cuatrecasas, holding that, under the current regulations in Spain also "could give the holiday period, but only on the days that exceed 30 calendar days required by the Statute Workers "and also claims that could be made to other causes were not only child care.
Finally, Navarro says another possible alternative measure of solidarity: a group of workers accept voluntarily reduce their economic rights (in the fixed salary, variable salary bonuses or other benefits) so that the company was willing to continue to pay the employee's salary affected in the period of your child's care, which, in any case, "would require an agreement on the specific case."
The origin
The case of the French worker has its origin in a previous case. Explains Thierry Meillat, workplace partner of Hogan Lovells office in Paris in 2009 a solidarity movement in the company of the father of a child who had cancer called Mathys developed. His teammates gave up Sabbath to give to the father and thus allow him to stay with his son during chemotherapy. Mathys after the death of his parents founded an association to give a legal framework for this mechanism. The May 9, 2014 The French National Assembly voted known as 'Mathys Law' which allows private sector employees, within certain limits, giving up holidays. The mechanism was extended to the civil service in 2015.
©

Pajares & Asociados
-
C/ Paseo Independencia 21 , 1º Centro

,

50001
,
Zaragoza

,

España
-
(+34) 976 233 383
-
info@pajaresyasociados.com