Crimes that can be very expensive to a company
Publicado el 7/7/2017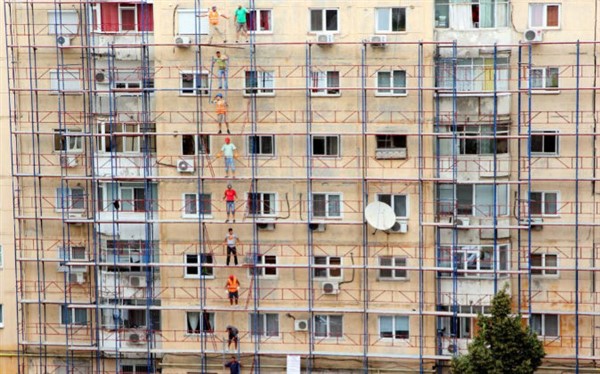 Not all crimes committed by the firms carry criminal responsibility for them or their managers, but they can have serious consequences such as the definitive prohibition of carrying out their activity.
One of the buzzwords of the last two years in business and legal is compliance. Behind this Anglicism is a system of regulatory compliance that can help companies evade criminal responsibility for certain behaviors, provided they have implemented this model effectively.
Money laundering, fraud or environmental crime are some of the most common, although so far the Supreme Court has only ruled in a little less than a dozen cases, causing companies not yet to know in depth the details about their responsibility Criminal and the requirements to avoid it. So much so that some of the crimes that could be considered as an organization's own crimes, such as those committed against the market and consumers or corporations, were excluded in the latest reforms of the Criminal Code of 2010 and 2015 that added criminal responsibility to Legal persons. With these modifications, for example, there would be no criminal consequence for companies materially responsible for situations such as thalidomide in the 1960s or rapeseed oil syndrome twenty years later.
"Companies can commit crimes but not anyone", warns Iñigo Gorostiza, partner of criminal law of Vaciero Abogados, who recalls that there are certain actions that, although they do not bring criminal liability to legal entities, can put the company in trouble Or managers, who may be punished through civil liability or through the so-called incidental consequences.
In addition, "it should not be forgotten that in crimes related to accidents at work, the company does not respond as a criminal, but may have to answer the members of the board of directors or managers who, being obliged to provide security measures , They did not do it ", alerts the partner of Vaciero.
And it is precisely that the crimes related to the prevention of occupational risks are in the group of those that can not be committed directly by a company, but they are punishable. "The only penalties that can not be imposed as incidental consequences are the dissolution of the company and the fine, but the other ones can be imposed: the suspension of activities, closure of premises, disqualification to obtain subsidies and judicial intervention ", Clarifies Gorostiza.
Accessory consequences
Other offenses by which these so-called accessory consequences can be imposed are the alteration of prices in public tenders or auctions, counterfeiting, illicit association, and the organization of criminal groups.
The list of behaviors that can put an organization in trouble does not end here. What happens, for example, with the driver of a bus that does not respect a traffic signal and causes an accident? This behavior could have serious consequences for the transport company through subsidiary civil liability, as it would have to face possible compensation.
In this sense, "a third group of crimes should not be considered by companies, which, although they can not give rise to criminal liability or give rise to so-called incidental consequences, can have serious consequences in the form of civil liability. Deals with crimes committed in the performance of their duties by employees or by dependents, without it being precise that the relationship of the latter is labor. "
This was stated by the criminal court of the Supreme Court in a sentence of April 2017 that sentenced a supplier company, as a civilian subsidiary, to pay all the damages imposed on the sole administrator of a commercial establishment of sale and Installation of kitchen furniture in Zaragoza, which was condemned as the perpetrator of a continuing crime of fraud and misappropriation.
For several months he had made more than 150,000 euros of customers who had been sold different kitchens despite the fact that his supplier company had already informed him that he would not supply more pieces if he did not receive the payment in advance, Did not meet
Accessory consequences
Other offenses by which these so-called accessory consequences can be imposed are the alteration of prices in public tenders or auctions, counterfeiting, illicit association, and the organization of criminal groups.
The list of behaviors that can put an organization in trouble does not end here. What happens, for example, with the driver of a bus that does not respect a traffic signal and causes an accident? This behavior could have serious consequences for the transport company through subsidiary civil liability, as it would have to face possible compensation.
In this sense, "a third group of crimes should not be considered by companies, which, although they can not give rise to criminal liability or give rise to so-called incidental consequences, can have serious consequences in the form of civil liability. Deals with crimes committed in the performance of their duties by employees or by dependents, without it being precise that the relationship of the latter is labor. "
This was stated by the criminal court of the Supreme Court in a sentence of April 2017 that sentenced a supplier company, as a civilian subsidiary, to pay all the damages imposed on the sole administrator of a commercial establishment of sale and Installation of kitchen furniture in Zaragoza, which was condemned as the perpetrator of a continuing crime of fraud and misappropriation.
For several months he had made more than 150,000 euros of customers who had been sold different kitchens despite the fact that his supplier company had already informed him that he would not supply more pieces if he did not receive the payment in advance, Did not meet
©

Pajares & Asociados
-
C/ Paseo Independencia 21 , 1º Centro

,

50001
,
Zaragoza

,

España
-
(+34) 976 233 383
-
info@pajaresyasociados.com