Loans to finance lawsuits land in Spain
Publicado el 8/2/2016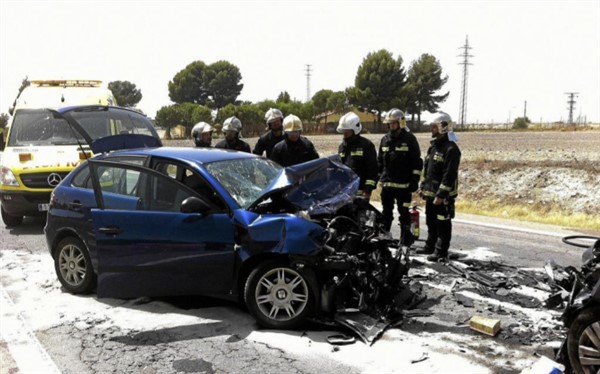 A pilot project studying the feasibility of granting credit to accident victims to facilitate the initiation of legal action to collect compensation. Lawyers would intermediaries.
The cost litigate in Spain is growing, both due to the direct and indirect costs of launching a trial with payment, in some cases, fees and reports. This has made many people think twice if they approach the courts compensated.
Investment funds were the first to see the opportunity to finance lawsuits, although in these cases are often international demands that much money moves, either by the size of the case itself or because the collective demands. This model shares the stage in Anglo-Saxon countries with specialized financial companies, whose clientele is on trial for smaller amounts, although in most cases most likely to succeed.
After watching Spain from a distance and with some suspicion for years, both tracks are already here. Savia Finance has launched a pilot program, which is still in its preliminary stage and aims to test the Spanish market and see your acceptance of special loans that allow to legal claims. It is open consumer credit to other areas, as the more traditional, such as buying a car, are very saturated.
compensation
This pioneering plan in Spain has focused on accidents, since precisely the hook by which attract potential customers to a credit is the possibility of a subsequent compensation. Even if they have to pay interest on the loan, which could reach 20%, but is not yet defined the number and the conditions that make this variety, will end up making money.
Another feature that would have these credits, if the pilot is successful, is that about a third of that future compensation would be brought forward. This is an amount, in many cases, sufficient to initiate private rehabilitation or purchase of certain medical equipment, such as prosthetics, until the trial is finished and all compensation is charged.
Financial has been in contact with several law firms specialized in such cases to make as intermediaries between their clients and the company. The lawyers would become this way a kind of commission by the signing of various agreements. This formula is not new in the world of insurance, since, for example, several banks have in their offices with stands that contain information about car insurance and even are the employees who report these services .
scales
Choosing accident claims to test this pilot program has not been made by chance. The lawyers handling these cases in specialized law firms have a clear baremación program helps establish fairly accurately the chances of a positive outcome for the complainant.
This methodology facilitates financial decision when to approve the request. In some cases, you may be granted a personal loan classic in which it is analyzed whether it is a good payer. However, where there is doubt, there is a possibility that the client agrees to give future financial compensation, it would be the first to be charged and subtract everything that was owed.
The fine print of the credit
• Whether a financial institution or an investment fund, these companies do not give their money logically lightly. They want to have the safest possible return, and when the risk, harden your requirements, while their interests grow.
• Although not yet defined the percentage of interest that would charge a financial, in principle it would be lower than a background. The first would not reach the 20%, while the latter usually ask about a third. However, one must read the fine print on both, because if the lawsuit drags may interest they accrue year after year.
• It is not mandatory that the advancement of about a third of what is anticipated that the applicant will charge if the trial is resolved in your favor is destined for the prosecution, through, for example, the payment of legal fees . It will be the customer who decides its priority because sometimes it can afford to start the trial, but do not pay medical supplies you need after the accident and that the insurer does not advance in many cases.
©

Pajares & Asociados
-
C/ Paseo Independencia 21 , 1º Centro

,

50001
,
Zaragoza

,

España
-
(+34) 976 233 383
-
info@pajaresyasociados.com