Samsung Note 7 Class Action Lawsuit
Publicado el 23/6/2017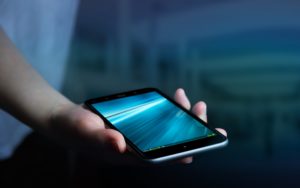 When a company produces a device that may ultimately injure or kill consumers, the only resource an impacted individual might have is through a legal claim. Unfortunately, by the time such an issue is discovered, it is usually due to enough consumers coming forward with complaints or legal claims.
When a dangerous product makes it to market and the company should have prioritized safety instead of profits, consumers may band together to file a class action lawsuits. In addition to a recall, a class action lawsuit may send the message to the manufacturer to stop engaging in this kind of destructive behavior. The latest device impacting consumers in this manner is the Samsung Note 7 phone. The Galaxy Note series was a very popular product for the company and this major recall has had a significant impact on the Korean-based technology company.
If you or someone you know has a Samsung Note 7, you need to contact the manufacturer immediately in order to determine the most appropriate course of action. These phones have been recalled after numerous reports of phones exploding or catching fire. During the charging process, the battery may ignite. This is particularly troubling for consumers who leave their phone plugged in overnight. While the definitive cause of the exploding phones has not yet been identified, an initial replacement of batteries with those from a new source indicates that malfunctioning batteries are indeed the cause. No matter what injuries or damage you have experienced, you need insight from a lawyer. You may be eligible to recover funds in a lawsuit.
What Causes the Explosions
A short-circuiting battery is problematic inside cell phones, as the liquid electrolytes can become overheated near the battery and ultimately catch fire. While Samsung is not the first phone manufacturer to deal with a potentially exploding battery, the popularity of this device out of the gate means that many people are impacted by this recall.
The exploding phone scenario has picked up traction in the national and worldwide news as pictures of melted phones have raised awareness about the dangers of batteries. More than 100 phones have already been linked to this phenomenon and news stories have profiled that the Federal Aviation Administration has warned that all consumers with the phone should avoid stowing the devices in their checked baggage.
The company's decision to recall these devices worldwide is an unprecedented decision. Even a replacement phone is not a guarantee of safety; five of the replacement devices have also caught fire. Anyone who still maintains this device should power the phone off and contact the manufacturer about replacement options. The recall is currently a voluntary measure on behalf of the company, but the Consumer Products Safety Commission is evaluating the dangers associated with these devices to determine a formal recall process. The CPSC is expected to launch an investigation soon to figure out whether Samsung reacted quickly and appropriately enough to handle the recall.
As with other defective devices, impacted consumers may be entitled to more than a replacement. Speaking with an experienced defective device attorney is strongly recommended if you find yourself in this situation. Knowing all of your options is important to figure out your next steps. While you can contact the manufacturer to initiate their recall proceedings, the only way to protect your rights is to consult with an experienced lawyer as soon as possible. Our law firm is now speaking with individuals who may be able to pursue a legal claim against the manufacturer. Contact our offices today.
©

Pajares & Asociados
-
C/ Paseo Independencia 21 , 1º Centro

,

50001
,
Zaragoza

,

España
-
(+34) 976 233 383
-
info@pajaresyasociados.com