Surgical Hernia Mesh Lawsuit
Publicado el 14/3/2019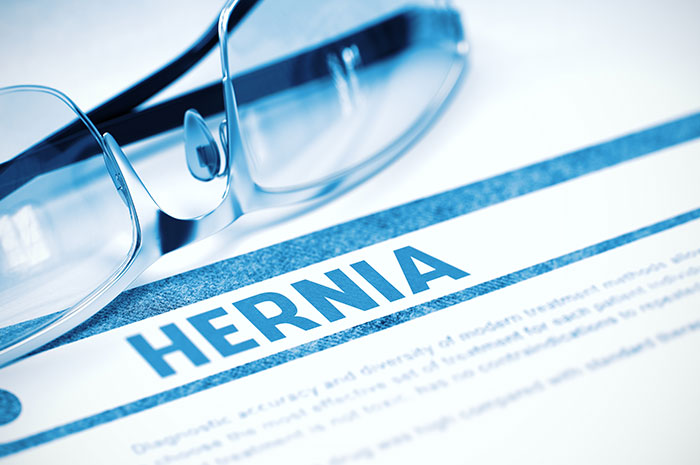 Attorneys from Seeger Weiss are part of the Executive Committee that will lead the MDL-2846 cases against C.R Bard for injuries and complications caused by Bard Hernia Mesh. Multidistrict litigation (MDL), commonly used to consolidate federal lawsuits into one U.S. district court to allow for pooling of information and resources, is guided by a small number of experienced lawyers on the MDL executive committee.
People who received hernia mesh implants in a hernia repair surgery may have been placed at risk for serious injury. Thousands of lawsuits have been filed against manufacturers like Ethicon, Atrium Medical and C.R. Bard for serious injuries caused by their surgical mesh products.
Hernia mesh is implanted surgically to stabilize tissues during an abdominal hernia repair surgery. Over 800,000 hernia surgeries are performed in the U.S. each year and about 90% of these are done with a surgical mesh product. Though the products were intended to decrease the chance for hernia recurrence, thousands of people may have been placed at a higher risk of complications.
Thousands of lawsuits have been filed against hernia mesh manufacturers like Atrium Medical, Ethicon, and C.R. Bard for injuries caused by their hernia mesh products.
Hernia mesh is similar to other types of surgical mesh, including transvaginal mesh and bladder sling products. It is an implantable mesh, constructed out of polypropylene which is a type of plastic polymer. Polypropylene mesh was intended to minimize tissue reduction and increase the chance for a stable hernia repair, but it may be prone to degradation, resulting in serious side effects.
Hernia mesh may cause serious side effects including:
Severe pain
Intestinal obstruction
Tissue adhesion
Mesh migration
Mesh erosion
Mesh shrinkage
Organ perforation
Infection
Hernia re-emergence
When complications of hernia mesh implantation are severe, and when hernia re-emergence has occurred, the patient may require additional surgery or surgeries to remove, repair and replace a defective mesh device. Each additional surgery will increase the risk for pain, infection and further complications.
Hernia Mesh Manufacturers
Of the nearly 800,000 hernia repair procedures performed annually in the U.S., about 90% are done using a surgical mesh device. The majority of these devices are manufactured by one of three companies, C.R. Bard's Davol unit, Johnson & Johnson subsidiary, Ethicon and Atrium Medical. Though each company manufactures a number of surgical mesh products, the most reports of injury have come from:
Ethicon and parent company, Johnson & Johnson
Physiomesh Flexible Composite Mesh
C.R. Bard and Davol
Composix E/X Mesh
Composix LIP Mesh
Atrium Medical
Hernia Mesh Recall
Though thousands of patients have suffered severe side effects and complications from hernia mesh, few recalls have been issued by the Food and Drug Administration or the manufacturers. Most products remain on the market.
Recalls have included:
A 2006 Class I recalls was issued due to threat of severe injury that could be caused by the Composix Kugel Patch, manufactured by C.R. Bard. Other Bard products are still on the market.
In 2015, manufacturing of Atrium Medical's C-QUR mesh was temporarily halted after the FDA had issued numerous warning letters regarding sterility and defects of the product. Despite these concerns, manufacturing was resumed and the C-QUR line remains on the market.
In 2016, Johnson & Johnson subsidiary, Ethicon issued a safety alert and voluntarily withdrew its Physiomesh Flexible Composite Mesh line of products from the market. This was after studies showed the devices had a higher than expected rate of required revision surgeries and thousands of serious adverse event reports had been filed with the FDA. Other Ethicon mesh products are still being marketed.
How to File a Hernia Mesh Lawsuit
People or loved ones of those who suffered serious complications and side effects of hernia mesh implantation may be eligible for compensation for their medical costs, future costs, lost wages and pain and suffering. Past medical injury case have resulted in awards that reach into the $hundreds of thousands and even into the $millions.
Victims or loved ones of those who were diagnosed with one or more of the following after receiving a hernia mesh implant may be eligible for compensation.
Complications include:
Hernia recurrence
Fistula
Mesh erosion, migration or shrinkage
Organ perforation
Bowel obstruction or intestinal paralysis
Severe or chronic pain
Pelvic Inflammatory Disease or Sepsis
Have required or been recommended to have hernia mesh removal and repair
Each case of hernia mesh injury is unique and there are no guarantees but you should seek evaluation by legal experts.
Sources:
©

Pajares & Asociados
-
C/ Paseo Independencia 21 , 1º Centro

,

50001
,
Zaragoza

,

España
-
(+34) 976 233 383
-
info@pajaresyasociados.com