AIJA/UIA Seminar "Under African Skies – Investment, Financing and Natural Resources in Africa and beyond", Cape Town, February 11-13, 2016/ EARLY BIRD RATE
Publicado el 26/1/2016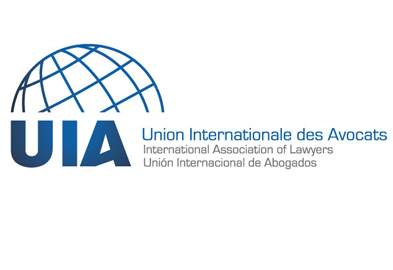 Dear members, dear colleagues,
The AIJA and the UIA are thrilled to invite you to their first venture into South Africa, a thriving country and a growing presence in the international legal community. The interactive scientific programme of this seminar will cover a variety of topics relating to natural resources. In particular, we will examine issues commonly arising in the context of investing in, financing and negotiating M&A and finance transactions in the mining and natural resources sector, focusing on transactions with an African element.
This seminar will go beyond mere drafting and legal issues and will explore other aspects of working in and doing business with Africa, such as the rule of law and corporate and social responsibility, employment and immigration.
Highlights of the seminar will include:
Recent developments in the natural resources sector, with a special focus on Africa
Resource nationalism and the rule of law in Africa and in global emerging markets transactions
Protection of investments in emerging markets and African transactions (financing and security issues)
How to work in Africa (employment and immigration)
Interaction between legal frameworks and corporate and social responsibility
Perched between the ocean and the mountains, with a national park at its heart, there is nowhere quite like Cape Town. With a cultural heritage spanning over 300 years, the buzz and vibrancy of the oldest city in South Africa truly uncovers the spectrum of the Rainbow Nation.
The Organising Committee has put together an attractive and high quality scientific programme led by skilled and experienced speakers against the spectacular backdrop of the famous Victoria and Albert Waterfront, with (of course!) visits to nearby winelands.
The OC looks forward to welcoming you to the "Mother City"!
FORWARD TO A COLLEAGUE?
If you have a colleague that might be interested, whether a member or a non-member of the UIA, whether a lawyer or non-lawyer, may we suggest that you kindly forward this message to him or her. Thank you!
Kind regards,
Judit BUDAI
UIA Director of Seminars
Colette SURIN
UIA Events Coordinator – Seminars
©

Pajares & Asociados
-
C/ Paseo Independencia 21 , 1º Centro

,

50001
,
Zaragoza

,

España
-
(+34) 976 233 383
-
info@pajaresyasociados.com