Do not miss the next UIA events!
Publicado el 9/3/2018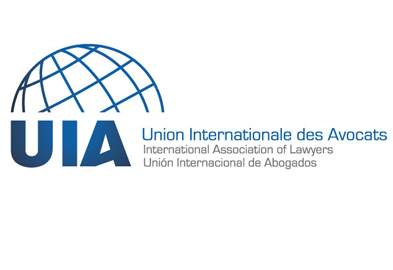 Únase a nuestros eventos, en los que se abordará una gran variedad de temas jurídicos. Las plazas son limitadas así que no dude en inscribirse cuanto antes. ¡Le esperamos!
The Evolution of Fashion from Past Heritage towards the Digital Future Intellectual Property, Contractual and Corporate Issues

Milan, Italy - September 14 The world of fashion is a fast-moving business. Young designers are inspired by the creations of their predecessors in past decades. We will take a look at the legal issues facing fashion businesses and fashion designers [...]

Leadership and Management of a Law Firm Delivering Excellent Client Service

London, UK - September 20-21 Inspirational leadership and effective management are increasingly important for law firms. Competition from other law firms and organisations offering streamlined legal services means that there is a constant pressure on price, delivery and "added value". Leadership and management skills are not generally taught in law school [...]

9th Business Law Forum New trends in Liability of Senior Managers

Copenhagen, Denmark - September 20-21

It is clear that in the wake of the 2008 financial crisis, there has been a marked shift in the policies of many governments to ensure that individuals "responsible" for wrongdoing, whether it is bank failures, tax evasion, anti-trust breaches, corruption or money laundering, should be, and are, prosecuted. [...]

Formation UIA/CCI Etude d'un cas pratique selon le Règlement d'arbitrage de la CCI

Douala, Cameroun - 21-23 novembre

La formation suivra le format des programmes de formations dispensés par la Cour Internationale d'Arbitrage de la CCI, qui visent à fournir aux participants une expérience pratique et une compréhension de la procédure d'arbitrage lors de sessions interactives. Les participants étudieront une procédure d'arbitrage à travers un cas pratique. Ce dernier sera analysé au regard des règles d'arbitrage de la CCI.
©

Pajares & Asociados
-
C/ Paseo Independencia 21 , 1º Centro

,

50001
,
Zaragoza

,

España
-
(+34) 976 233 383
-
info@pajaresyasociados.com