UIA 14th Winter Seminar, Aspen, Colorado - USA
Publicado el 12/5/2018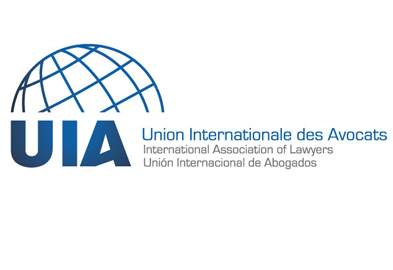 UIA 14th Winter Seminar
Aspen, Colorado, USA - March 30 to April 6, 2019
Hot Legal Topics in the Age of Digitalization
M&A, Corporate Law, White Collar Crimes and Dispute Resolutions

We are making further progress in gaining speakers for the 14th Winter Seminar in Aspen. A few slots are still available. Taking into account ABA guidelines on diversity, we are still inviting specifically women and more speakers from Latin America, Africa and Asia. Ideally, we would have two speakers from common law countries and two speakers from civil law countries for each working session. We are looking for speakers for "M&A Deal Structures" (Monday PM), "Corporate Governance" (Tuesday AM), "Finances of Businesses and Projects" (Tuesday PM) and "White Collar Crime" (Wednesday AM), and in particular speakers from common law countries (such as UK, US, Canada, Australia, Irland, New Zealand, Israel just to name a few) for the sessions on Monday AM, Tuesday PM, Wednesday AM and Thursday AM Please respond latest by December 7, 2018.

Please download the preliminary programme for the sessions.

Register before February 28 to get the early low rates! But book hotel room earlier!!

HOW TO REGISTER?
Register online or fill out the registration form and send it back to the UIA by e-mail (uiacentre@uianet.org) or by fax.

Please send your proposal with respect to corporate topics (Monday and Tuesday) to Franz Schubiger (franz.schubiger@pestalozzilaw.com) cc: Francisco Ramos Romeu (frr@rya.es) and Winfried Schmitz, (winfried.schmitz@schmitzlaw.de), with respect to litigation, arbitration and mediation topics (Wednesday PM through Friday) to Francisco Ramos, cc: Franz Schubiger and Winfried Schmitz and with respect to criminal/white collar crime law (Wednesday AM) to Maria Cronin (mcronin@petersandpeters.com) cc. Franz Schubiger, Francisco Ramos and Winfried Schmitz. For any questions you may have, please do not hesitate to contact by email or phone either Franz Schubiger (+41 44 217 91 11), Francisco Ramos (+34 93 487 11 12), Maria Cronin (+44 (20) 7822 7737) or Winfried Schmitz (+1 (917) 257 1537).

Please be aware that speakers enjoy a significant discount of the general registration fees. Please note, as usual with UIA, speakers have to bear all costs themselves.

For more information, please do not hesitate to contact us!

For the Organizing Committee
Franz Schubiger
Francisco Ramos Romeu
Maria Cronin
Winfried F. Schmitz
"At UIA seminars, it is common at the end for all the participants to pose for a photograph. When I look at my UIA photographs, I remember how much I learned, and how much I loved interacting with fabulous lawyers in interesting places."
Barbara J. GISLASON, Minneapolis, MN, USA
Join the UIA and...

Grow your business through global contacts

Exchange ideas and information with leading professionals in the legal industry
Benefit from preferential prices for our events
©

Pajares & Asociados
-
C/ Paseo Independencia 21 , 1º Centro

,

50001
,
Zaragoza

,

España
-
(+34) 976 233 383
-
info@pajaresyasociados.com