UIA Mediation training course, April 11, 2016 / ONLY 1 WEEK LEFT TO REGISTER!
Publicado el 8/4/2016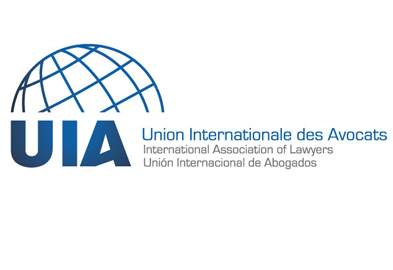 The Crossroads of Conflict: A Journey into the Heart of Dispute Resolution - Advanced conflict coaching skills for mediators
The participants to this one day mediation advanced training session will have the unique opportunity to meet Kenneth CLOKE, one the most prominent speakers on conflict resolution and reconciliation.
This training course is dedicated to lawyers and mediators, expected to already have at least a basic background in the area of mediation, looking for specialty courses to improve their skills.
Kenneth CLOKE will give participants a special insight on the dynamics and spiritual aspects of conflicts and the human interaction that binds us within.
We look forward to welcoming you to Paris!
ACCREDITATION OF THE COURSE - 6 hours of legal training
Every participant attending the entire two days of the Training Course will receive a "Certificate of participation" at the end of the Course that may be used for obtaining "Credits" for "Continuing Legal Education" - "Continuing Professional Development" purposes, depending on national rules.

FORWARD TO A COLLEAGUE?
If you have a colleague that might be interested, whether a member or a non-member of the UIA, whether a lawyer or non-lawyer, may we suggest that you kindly forward this message to him or her? Thank you!
Kind regards,
Verena MOLL
UIA Director of Legal Education & Training
Colette SURIN
UIA Events Co-ordinator – Seminars
©

Pajares & Asociados
-
C/ Paseo Independencia 21 , 1º Centro

,

50001
,
Zaragoza

,

España
-
(+34) 976 233 383
-
info@pajaresyasociados.com