€ 60,000 fine for preventing a labor inspection
Posted on 28/2/2020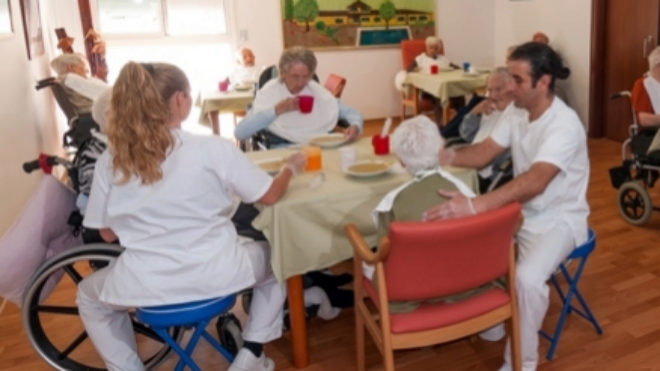 The National Court imposes a penalty on a senior center because its manager interrupted an inspector's interviews with employees.

What was going to be a routine labor inspection became the trigger for a battle in court. The constant interruptions of the manager of a nursing home to a social security labor inspector during a visit have cost the center a penalty of 62,503 euros, as stipulated by a ruling of the National Court. The attitude of the director is a very serious infraction in the eyes of Justice.

The events took place in July last year when a labor sub-inspector made a visit to a senior center, where she was accompanied by the establishment manager. Before a series of questions that he raised to the director of the residence, the inspector obtained inaccurate and illuminating answers. To this were added the continuous interruptions by the manager during the interviews he conducted to the center staff.

According to the sentence, "he was prevented from staying in the residence and identifying all the staff". Before the question of the Social Security official about whether there were subcontracted workers, the answer was yes; So they went to the kitchen area, where he interviewed eight of them. However, the manager intervened continuously interrupting, "without letting them respond freely", clarifies the sentence. The woman warned him that he could not cut the workers' statements. A similar situation was experienced in the laundry, but in that place the Social Security worker was prevented from entering.

The particular boycott of the director of the residential complex was not there. The inspector wanted to continue the visit through the rest of the facilities, but the manager prevented him from accessing the front door.

Given the impossibility of correctly carrying out the recognition, the woman issued a report to the Provincial Labor Inspectorate, which assessed the possibility of sending the complex to the State security forces, a decision that was finally ruled out because it was a residence of elderly and for "the possible state of restlessness or anxiety that could generate the police presence on the residents".

High severity

The ruling of the National Court is categorical and defines as very serious "the actions or omissions of the employer that are intended to prevent the entry or permanence of labor inspectors or employment sub-inspectors."

Therefore, the ruling considers the sanction imposed on the center of more than 60,000 euros "fair and proportionate."
©

Pajares & Asociados
-
C/ Paseo Independencia 21 , 1º Centro

,

50001
,
Zaragoza

,

España
-
(+34) 976 233 383
-
info@pajaresyasociados.com