Zaragoza Lawyers
Posted on 3/8/2023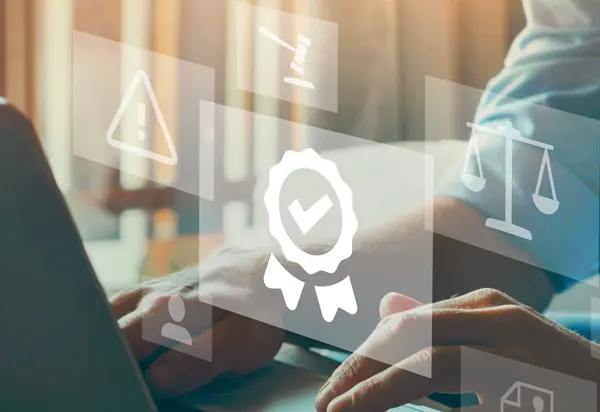 How to Choose the Best Law Firm in Zaragoza
Are you looking for a law firm in Zaragoza that offers you professional, personalized, and quality service? If so, you'll want to know how to choose the best one to defend your case. Not all law firms are the same, nor do they have the same experience, specialization, or reputation.
Lawyers in Zaragoza
According to the General Council of the Spanish Bar, there are 4,297 registered lawyers in Zaragoza, which represents 2.5% of the national total. These lawyers are spread across more than 1,000 firms of different sizes and profiles, from large international firms to small local offices, making it a laborious and complicated task to find the best lawyer to handle your case.
That's why, in this article, we're going to give you some advice on what aspects to consider when hiring a lawyer in Zaragoza.
What type of lawyer do you need?
The first thing you need to do is define your legal problem and the type of advice you need. It's not the same to look for a criminal lawyer as it is for a labor lawyer, family lawyer, or immigration lawyer. Each area of law has its own peculiarities and requires specific knowledge. Therefore, it's ideal to look for a law firm in Zaragoza that exclusively or primarily focuses on the subject matter that interests you, or that has a multidisciplinary team that can cover all your needs.
Choose a law firm in Zaragoza with guarantees
The second thing you need to do is research the track record and reputation of the firm you're interested in. At this point, it's important to contrast:
Experience: It's important that the law firm in Zaragoza has a proven and established track record in the field of law that interests us. This way, we can trust that they are well-versed in current legislation, legal procedures, and the most suitable strategies for each case.
Reputation: It's also essential that the firm enjoys a good reputation and recognition in the legal sector. This can be verified by checking the opinions of other clients, references from other professionals, or awards and distinctions they have received.
Reviews: Finally, it's advisable for the law firm in Zaragoza to have positive reviews from users who have contracted their services. This will give us an idea of the satisfaction, treatment, and quality they offer.
Compare different proposals
The third thing you should do is compare several budgets and contracting conditions. Don't settle for the first firm you find, nor the cheapest or most expensive one. What's important is that the price is fair and in line with the service they offer. Additionally, you should pay attention to other aspects such as payment methods, potential success clauses, guarantees, timelines, etc. You should also ensure that the firm provides you with a written contract specifying all the details of the professional assignment.
Choose a trustworthy law firm
Lastly, you should choose the firm that conveys the most trust and confidence to you. Remember that you're entrusting them with a very important matter for you, and you need a lawyer who will defend you effectively, honestly, and with commitment. Therefore, it's crucial that there is good communication between you and the firm, that they inform you of everything happening in your case, that they address your doubts, provide you with correct advice, and safeguard your interests.
One way to do this is to request a free initial consultation with the lawyers you're interested in. This way, you can get to know them personally, present your case to them, and see how they respond. You can also inquire about their fees, working methods, timelines, and guarantees. This way, you can choose the lawyer who inspires the most confidence in you and who best suits your needs and budget.
To make the most of the first consultation with the lawyers in Zaragoza, we advise you to prepare all the documentation related to your case in advance and bring it with you. It's also convenient to make a list of questions you want to ask the lawyer and take note of their answers. This will give you a clear idea of what each one offers and what you can expect from their service.
Conclusions
By following these tips, you can choose a good law firm in Zaragoza that meets your needs and expectations. We hope this information has been helpful to you, and we invite you to contact us if you need further guidance or if you'd like to learn about our legal services. We are a multidisciplinary law firm in Zaragoza, with over 50 years of experience and a team of highly qualified professionals. We'll be delighted to assist you and offer you the best solution for your case.
We hope this article has been useful to you in finding the lawyer you need in Zaragoza. Remember that choosing a good lawyer can make the difference between winning or losing a lawsuit, or between receiving a fair compensation or not. Therefore, don't settle for the first one you find and conduct a thorough and comparative search. This way, you can hire the best lawyer for your case and defend your rights and interests with confidence.
©

Pajares & Asociados
-
C/ Paseo Independencia 21 , 1º Centro

,

50001
,
Zaragoza

,

España
-
(+34) 976 233 383
-
info@pajaresyasociados.com