D. José Pajares speaker at the Summer Courses of the University of Alcalá
Posted on 24/5/2023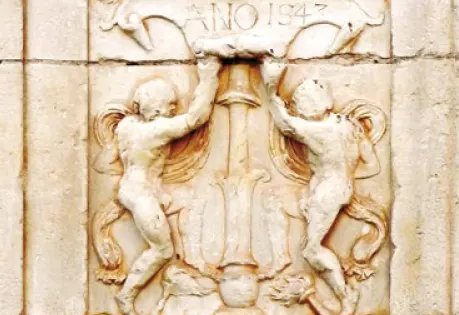 D. José Pajares speaker at the 2023 Summer Courses organized by the University of Alcalá
José Pajares will once again be a speaker at the 2023 Summer Courses at the University of Alcalá, which will deal with "Competitive strengths of commercial and investor arbitration and other MASC".
He will speak, along with leading experts, on Monday, May 29, on "Incidence of bankruptcy on the statutory arbitration clause."
"The objective of the course is to publicize the new trends of Alternative Dispute Resolution Methods, especially commercial and investment arbitration in order that attendees can handle these methods in their professional field."
25th anniversary of the declaration of the University and the historic site of the city of Alcalá de Henares as World Heritage by UNESCO
The summer courses at the University of Alcalá are an opportunity to broaden your knowledge, acquire new skills and enjoy the culture and heritage of a city declared a World Heritage Site by UNESCO. The offer for the year 2023 includes more than 60 face-to-face and online courses between the months of July and September, aimed at all types of audiences and with varied themes.
This year 2023 marks the 25th anniversary of this declaration, and the University of Alcalá, together with the Alcalá de Henares town hall, will celebrate this anniversary with different cultural, academic and social events. The objective is to disseminate the historical, artistic and scientific value of university and citizen heritage, as well as to promote its conservation and projection. The University of Alcalá is an institution committed to its heritage and its social responsibility, which seeks to offer a quality and innovative education to its students.
©

Pajares & Asociados
-
C/ Paseo Independencia 21 , 1º Centro

,

50001
,
Zaragoza

,

España
-
(+34) 976 233 383
-
info@pajaresyasociados.com