State should compensate for damages caused to individuals
Posted on 23/6/2021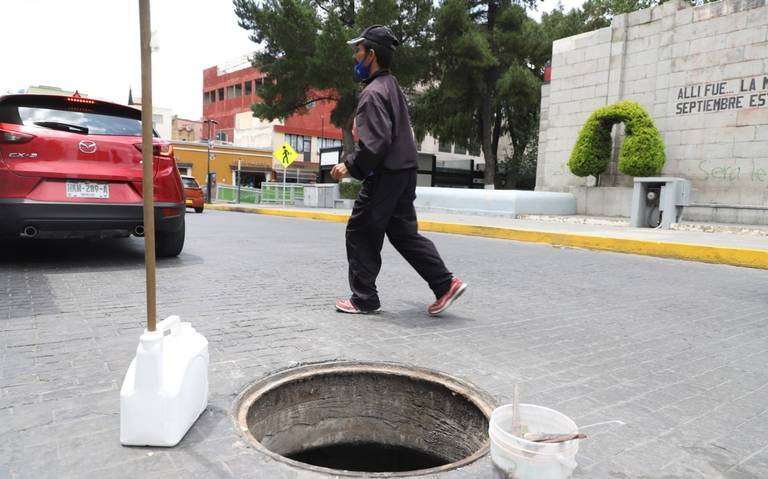 At the national level there is legislation since 2005, and at the local level, there have only been attempts, but no initiative has proceeded. Has your car been damaged in a pothole? Has it ever fallen into an unclogged gutter? according to the Constitution, the State would be obliged to pay compensation for the damage caused; however, due to the omission of the legislators, this is not yet possible in Hidalgo.
The Strategic Litigation Unit in Human Rights of the Federal Institute of Public Defender's Office evidenced the Congress of the State of Hidalgo for not having legislated in matters of patrimonial responsibility of the State for damages caused to the property or rights of individuals. The foregoing, when filing a claim for protection before the Third District Court in which he claims the "Paralysis of any act tending to issue the regulatory law of the figure of Patrimonial Responsibility of the state, currently provided for in article 109 of the Constitution Federal". It is important to explain that on December 31, 2004, the State Patrimonial Responsibility Law was published in the Official Gazette (DOF), which entered into force on January 1, 2005. The responsibility of the State refers to the damages that, due to its irregular administrative activity, it causes objectively and directly to the property or rights of individuals, as described by federal law.
The legislation establishes that individuals will have the right to compensation in accordance with the bases, limits and procedures established by law, norms that in Hidalgo are non-existent. Some entities where legislation on the matter already exists are: Jalisco, Mexico City, Nuevo León, Chihuahua, Aguascalientes; Baja California; Baja California Sur; Chihuahua; Coahuila; Colima; Durango; Guanajuato; Warrior; Michoacan; Morelos; Nayarit; Puebla; Queretaro; Sinaloa; San Luis Potosi; Tabasco; Tamaulipas, Tlaxcala and Veracruz. While in Hidalgo, there have been attempts to legislate on the issue, but it has never been approved, since the LX legislature, Estela Rubio (PRD) presented the initiative, later, in 2017, Mariana Bautista de Jesús (PAN), entered a second initiative, and it was not approved either, currently, there is an initiative under analysis presented by Jorge Mayorga and Areli Maya, which has been under analysis since the beginning of the legislature. The district court set July 2 for the constitutional hearing in which it will be decided on the origin of the amparo claim.
Finally, it is worth mentioning that according to the decree of its creation, the Strategic Litigation Unit in Human Rights aims to detect matters that, due to their characteristics, allow a ruling by the Supreme Court of Justice of the Nation to obtain criteria relevant legal issues in the human right to public defense.
©

Pajares & Asociados
-
C/ Paseo Independencia 21 , 1º Centro

,

50001
,
Zaragoza

,

España
-
(+34) 976 233 383
-
info@pajaresyasociados.com