Regulation of the Accelerated Bankruptcy Refinancing Procedure (PARC)
Posted on 13/6/2020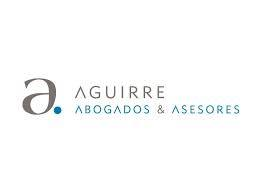 Through Supreme Decree N0.102-2020-PCM, the Regulation of Legislative Decree No.1511 was approved, which created the Accelerated Insolvency Refinancing Procedure (PARC) so that companies and other legal entities can reschedule their unpaid obligations avoiding their insolvency and bankruptcy , refinancing your debts through the subscription with your creditors of a Business Refinancing Plan (PRE).
We attach to this our Legal Alert N ° 17-2020 that contains the main aspects of the referred procedure. Considering the aforementioned and because the State of Emergency has led some companies to reduce or suspend their activities, generating liquidity problems, the PARC is an important mechanism that companies must currently evaluate.
Our extensive experience in restructuring and insolvency processes allows us to provide you with specialized advice for the development of this new procedure, as well as in the analysis and execution of the various legal courses of action available, such as:
• Private debt restructuring.
• Renegotiation of financing contracts and others.
• Advice on the acceptance of the Accelerated Bankruptcy Refinancing Procedure (PARC).
• Development of the preventive bankruptcy procedure or ordinary bankruptcy procedure of the LGSC.
©

Pajares & Asociados
-
C/ Paseo Independencia 21 , 1º Centro

,

50001
,
Zaragoza

,

España
-
(+34) 976 233 383
-
info@pajaresyasociados.com