Denying boarding a passenger for having an inappropriate travel document does not remove their legal protection
Posted on 13/5/2020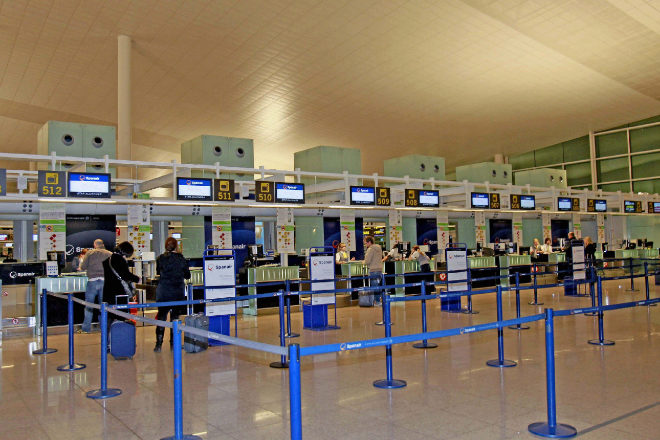 The European court emphasizes in its ruling that the airline cannot make the decision and that it will be the competent jurisdiction that will be able to assess whether or not the refusal to board is justified or not.
In September 2015, the airline Blue Air denied the boarding of a Kazakh citizen to a plane bound for Bucharest. The passenger, who was flying from Larnaca airport (Cyprus) to the Romanian capital presented at the checkpoint his passport, a temporary Cypriot identity document, as well as an application for an entry visa for Romania and a response from the Ministry of Foreign Affairs that indicated that this document was not necessary.
The company's ground staff in Cyprus contacted their colleagues in the destination city, who indicated that the traveler would not be able to fly to Bucharest if he did not have a visa that would allow him entry. For this reason, the Kazakh citizen was denied boarding and left on the ground.
Faced with this situation, the passenger complained against Blue Air, filing a lawsuit in the Larnaca district court, asking for compensation for the prejudice caused, both for the loss of the ticket and for the cost of his hotel reservations made for his stay. in Buscares six days.
In response to a preliminary ruling from the latter jurisdiction, the Court of Justice of the European Union (CJEU) responds in its decision that "the refusal to board due to the supposedly inadequate nature of the travel documents does not deprive the passenger of the protection conferred by the regulations on air passenger compensation and assistance. "
The ruling continues by stating that the opposite would be the opposite of what the regulation seeks - it aims to grant extensive security to customers - and the text does not intend to grant an airline the power to decide unilaterally, definitively, the possibility of flying. to a client, thus depriving him of all his rights.
In the event of a conflict, the CJEU resolution concludes, it should always be the competent jurisdiction that appreciates whether there is a reasonable justification for denying for these reasons the boarding of a passenger on the aircraft.
©

Pajares & Asociados
-
C/ Paseo Independencia 21 , 1º Centro

,

50001
,
Zaragoza

,

España
-
(+34) 976 233 383
-
info@pajaresyasociados.com