Spain decrees 10 days of mourning for victims of Covid-19
Posted on 29/5/2020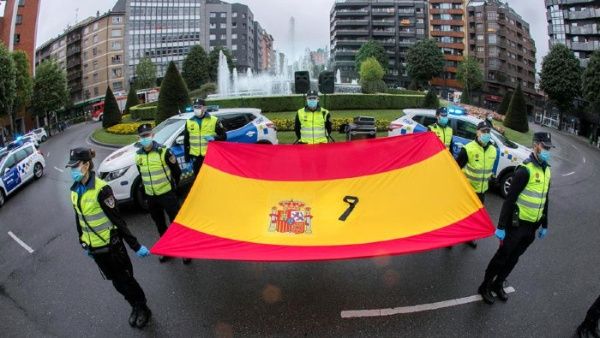 The country has begun de-escalation of the measures applied during the pandemic. For this reason, the authorities have decided to honor those who died from the disease.

The Spanish Government arranged 10 days of mourning for the entire country to honor the lives claimed by the new coronavirus, according to a report released by the Executive press.
The statement, released this Tuesday, states that the national mourning will come into effect on May 27 and will remain active until June 6.
"The Council of Ministers agreed this morning on the official declaration of mourning," the government spokeswoman, María Jesús Montero, announced at a press conference. The recently made official measure was announced by President Pedro Sánchez since last week.
"We are talking about much more than a figure, we are referring to men and women whose lives were cut short, leaving the family in great pain both due to the sudden loss and the difficult circumstances in which it occurred, in a situation of isolation", added.
Montero also referred to the fact that 8 of every 10 deceased were over 70 years of age, so they were people who had collaborated with the construction of the country.
The declared duel is registered as the longest in Spanish history. It exceeds the seven days set after the death of the mother of today's King Emeritus Juan Carlos I. During mourning, flags will be flown at half mast in public buildings, in military installations and ships.
This government decision has raised controversy because, although it is supported by all sectors of Spanish society, some political forces question why it was not applied earlier. Some territories, such as Madrid, declared mourning locally in the face of the pandemic.
Spain has more than 26,800 deaths due to the new coronavirus.
©

Pajares & Asociados
-
C/ Paseo Independencia 21 , 1º Centro

,

50001
,
Zaragoza

,

España
-
(+34) 976 233 383
-
info@pajaresyasociados.com